We export Skyline R34 WAGON GTR, Supra, MR2, Roadstar, AE86, RX-7,Pajero,Legnum wagon, Terrano, Lucida, Delica, Landcruiser, PulsarGTI-R, R33,to UK AU NZ customers directory from Japan in high quality and Cheaper price ever than usual ! We are very good at Used Japanese All High Performance Cars .Please feel free to contact with us as soon as possible.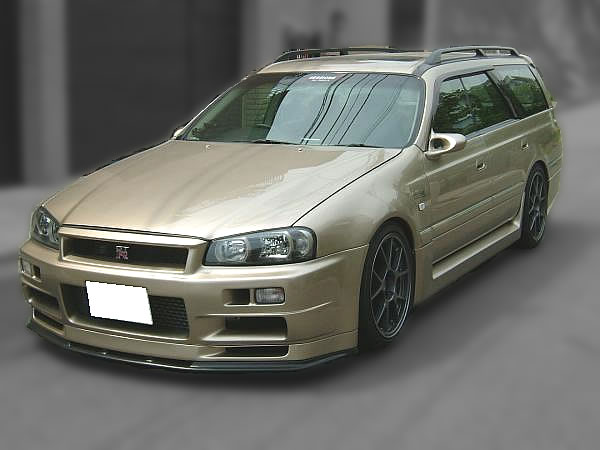 1996 R34 GT-R face lift Stagea 260RS RB26DETT wagon
Stay your mouth pointer on each thumbnail to switching the image files.
Mileage ; Very Low Mileage 43,000KM around 26,900Mile Color; R34 Nul Original Pearl Gold .
P/S, E/W, E/M, AAC, 5spd Transmission.
Fully loaded, The mileage is guaranteed, and Service history booklet.

This vehicle was shown and won the prize in 2004 Tokyo auto salon.
This is fully, and heavily modified vehicle, So This is not original Japanese domestic model.
This is the only one R34 Face-lifted RB26DETT wagon in the world.



FOB 3,850,000JPY
FOR MORE INFO ;
Please contact us by;
E-mail:office@monkys.jp
TEL/FAX:+81-72-624-6153
BACK TO Used Japanese Car page