YAS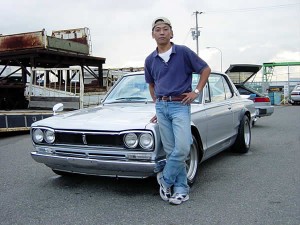 My name is "YAS", my custmers call me "YAS", from my name, "Yasuhiro". I am an owner of MONKY'S INC, a japanese vehicle export & Used vehicle dealer in Japan.
MONKY'S INC was established on 1999year, as an exporters for Car enthusiasts, has been selling and buying "Vehicles & Motorcycles" locally in japan, and exporting to world widely. also We have an japan mechanical workshop in Toyonaka-city, Osaka, Japan, Most of vehicles we sell in japan, export abroad, inspected at this workshop, then sell to custmers at good conditions. Our workshop is registered mechanical workshop with Body repair workshop, experienced 20years over in Osaka Japan.
I am also 3rd grade Gasoline & Diesel mechanic, and has JAAI vehicle inspection liscense holder, been in this industry since 1990year. experienced sales person.
MONKY'S INC policy is Not only selling vehicles, but also giving much pleasure to custmers.
Write a comment
You need to login to post comments!