Chemical additives, synthetic or mineral oils
We use mainly AMS oil for our custmer vehicles at our workshop. We have many reasons why we select this brand, but 1st reason is that we choiced this brand at final, after we had been using many different types, kinds of oils available in japan, many custmer feedbacks told us AMS oil is the best performance, and best price Oils We use.

 actually there are many brands here, very cheap price to expensive price, 100% synthetic, partially synthetic, mineral oils, and we don't think 100% synthetic oils is always better than mineral oils, and partially synthetic(Blended synthetic) oils.. but All oils we feel much better on "Fuel consumption rate", and "Drive feelings", and "wear protections", judging by the Total results, We feel AMS oil brands covers most of vehicles we sell and do maintenance at our workshop, and Custmer feedback always better than any other brands, and most better for custmer is "Not cheap, but Not so expensive". thinking of "Cost performance" , We know much more brands oils expensive than AMSOIL.  Our workshop has roughy 100more individual custmers, 50 companies, and 5used car dealers, many local custmers, and We have been doing "Maintenance jobs" on mechanicals, and bodies, so We think those custmer feedback is "Correct", and We can say They select AMS OIL and other brand oils We use now.
example, we use AMALIE motor oil mainly for "Motorcycles". This oil feeling is much better for old type engine.. BUT its price is very expensive, and almost same or more "Price" than average  100% synthetic oils available in japan.
on the other hands, we know "Very cheap price but good quality oils",  famous Chevron supreme mineral oils is much better than average japanese brands oils… price is very cheap, The only problems is that we can buy only at COSTCO here… price is cheap, but quality is not cheap.
We use "Best oils we selected" for each types of vehicles like this..
Turbocharged Diesel : AMS OIL Synthetic 5W-40 premium diesel
N/A Diesel : AMS OIL 15W-40 premiun heavy duty diesel & Marine
N/A petrol engine, JDM vehicles : AMS OIL 10W-40 XL Synthetic Motor Oil
Turbocharged petrol engine : AMS OIL signature series 0W-30 Synthetic Motor oil
660cc Kei class vehicle engine : Chevron supreme 10W-30 Mineral with PTFE additives
Motorcycle : AMS OIL 20W-50 Advanced Synthetic Motorcycle oil/AMALIE Imperial mineral oil
Vintage Cars (older than 1985Y) : WAKO'S TT(Japanese brand)/AMALIE imperial mineral oil
AMS oil is not popular brands here, and there is only a agent who imports AMS OIL, so We have to wait for more after we place an order with… but worth for Waiting more, i feel This brands is much better than any other oils.. Good price and Good performance..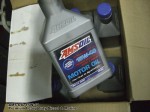 About the fuel additives, we use PTFE / Ceramic powder type additives. mix in the oils.. This additives It's very difficult to explain How this additives works for, and better or not better, so show some samples…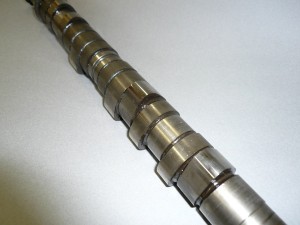 This camshaft is Honda Today(660cc kei class car), after 180,000km odometer in japan.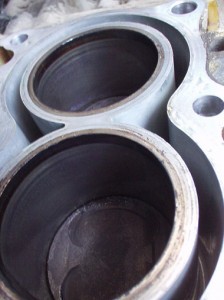 same Honda today's cylinder .. see "Cross_hatch lines" even though after 180,000km drive IN JAPAN. this owner has been using this PTFE/Ceramic powders into the cheap mineral oils for many years.(These 2pictures are souced by the additives maker webpage)
Basically AMS OIL synthetic has effective chemical ingredients, so No need to "Add" these chemicals, but We usually use these additives for our company vehicles, and my toy's, collection cars. my experience, 10 to 20% better on "Fuel consumption rate", and less engine noises, vibrations, and cold starting seems to be more "Quick, and easy" than Non additives engine oils. All my vintage collections, Celica and Hakosuka, I've been using this additives..
When you purchase vehicle at us, and you want us to "Add these additives", let us know. We will advice you which additives effective for your vehicles… and of course, We can supply these additives.(Only for custmer , purchased vehicles at us.).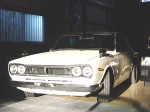 Posted: 3 月 6th, 2009 under 未分類.

Write a comment
You need to login to post comments!